Who We Are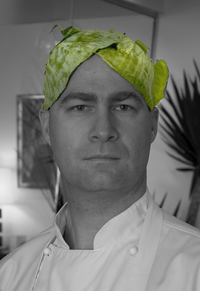 Welcome to Dan Close Food Concepts!
Dan Close Food Concepts is a lifestyle food company servicing the Greater Vancouver Area.
Our primary focus is ready-to-eat, boil-in-the-bag meals, with consulting and catering as secondary services.
Our mission is "to support active lifestyles by providing healthy, convenient meals of uncompromising quality using local, fresh, and sustainable products."
Dan Close Food Concepts became a reality from the frustrations I felt with the lack of choices for high quality ready-to-eat meals. Much of my free time was consumed by my active athletic background as well as becoming a new father. These two things coupled with my occupation as a chef, made it natural for me to want to provide a better choice in the marketplace.
A Little About Myself
I have been cooking professionally for over 12 years and am a Certified Red Seal Chef. I also attended the Dubrulle French Culinary School in Vancouver, completing both the culinary and pastry programs with honours. During my apprenticeship with Fairmont Hotels, I won the provincial culinary competition for apprentices and placed 3rd in Canada.
Most recently, I was the Product Development Chef for Cactus Restaurants where I developed, implemented and trained staff on all aspects of new culinary creations on the menu. I was also instrumental in bringing the "Oceanwise" seafood sustainability program to Cactus Restaurants.
Over the past few years, I have also established a mentor relationship with Templeton High School in Vancouver, BC that evolved into an apprenticeship program with Cactus Restaurants for 40-60 students a year. I continue to volunteer my time in various capacities with Templeton's culinary program.
I have catered special events for as little as 10-20 people to corporate events for over 500 people for organizations including Lululemon, Royal Bank, ProMotion Plus and the Vancouver Aquarium. I also enjoy teaching culinary skills to amateur chefs, whether it's one-on-one or a small group of foodies wanting to learn some fresh, new ideas to share with family and friends.
When I'm not chopping ingredients, creating new recipes or cooking new creations, I'm an avid golfer and triathlete. I have completed 14 half marathons and 15 triathlons in the last 5 years, and finished Ironman Canada in 2009 - probably one of my largest athletic accomplishments to date!
Last but certainly not least, I am married with 2 boys ( Evan 3.25 / Lucas 10 months). It is my own personal experience with my varied interests and commitments - both personal and business - that gave me the inspiration for Dan Close Food Concepts. We want to continue living a full and busy life without sacrificing the quality of food we eat - and found that most quick, convenient foods were of low-quality and low nutritional value. That's where Dan Close Food Concepts comes in - we provide high quality, nutritious, locally-sourced meals that are fast and effortless to prepare...so you, too, can live the fullest life possible!